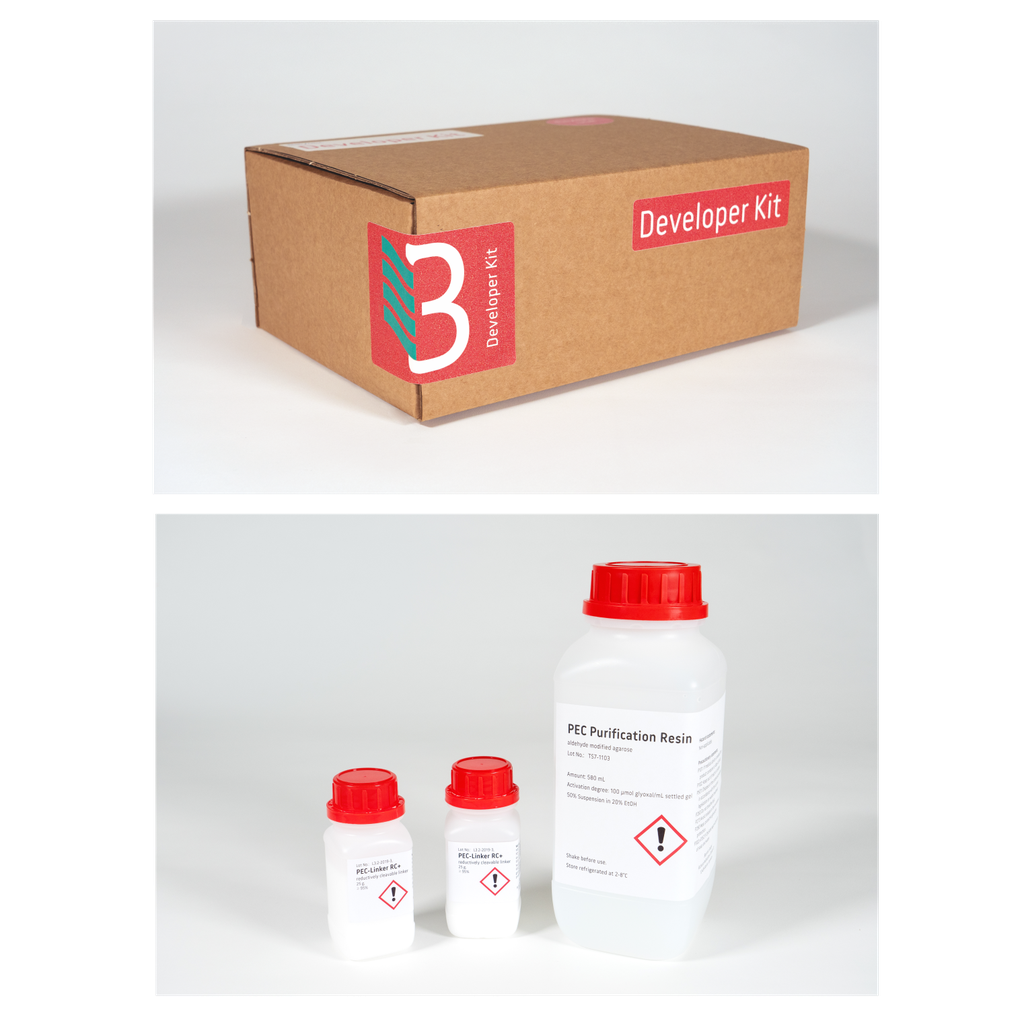 Developer Kit
Content:
- PEC-Linker RC+: chemically synthesized, reductively cleavable linker molecule (amount pursuant to chosen product size)
- PEC-Resin: 50% suspension of modified agarose beads in 20% ethanol solution
- Documentation: Instruction manual (English)

Note: Not suitable for peptides containing disulfides or azides.

With the recommended use of 4 eq. PEC-Linker RC+, 1 g PEC-Linker RC+ equals to 0.33 mmol peptide (1 g of a peptide with a molecular weight of 3,000 Da).

Shipping not included.
Specifications
Kit size

10 g

or

25 g

or

50 g

or

100 g